"Gain peace of mind knowing everyone has been screened before they enter the facility"
Check'N can be used by businesses of any size of type in an effort to help reduce the spread of COVID-19 and meet provincial requirements. 
     Customers or Visitors
When you know someone is coming.
Text or email notifications can be sent in advance of their arrival.  Surveys  are completed before an individual arrives. 
This 

makes 

Check'N

 

p

erfect for 

worksites, clinics, offices, schools, hotels

 and more!

 
When you don't know that someone is coming.
A QR (quick response) code can be printed and posted in your lobby or at your entrances for people to answer the questionnaire before they enter your facility.
Perfect for places like restaurants, bars,

shops

,

 

banquet halls

 and more!



Check'N aims to meet operational needs as more employees return to workplaces, minimizing resource requirements and supporting a transition to a culture where people stay at home when they are sick.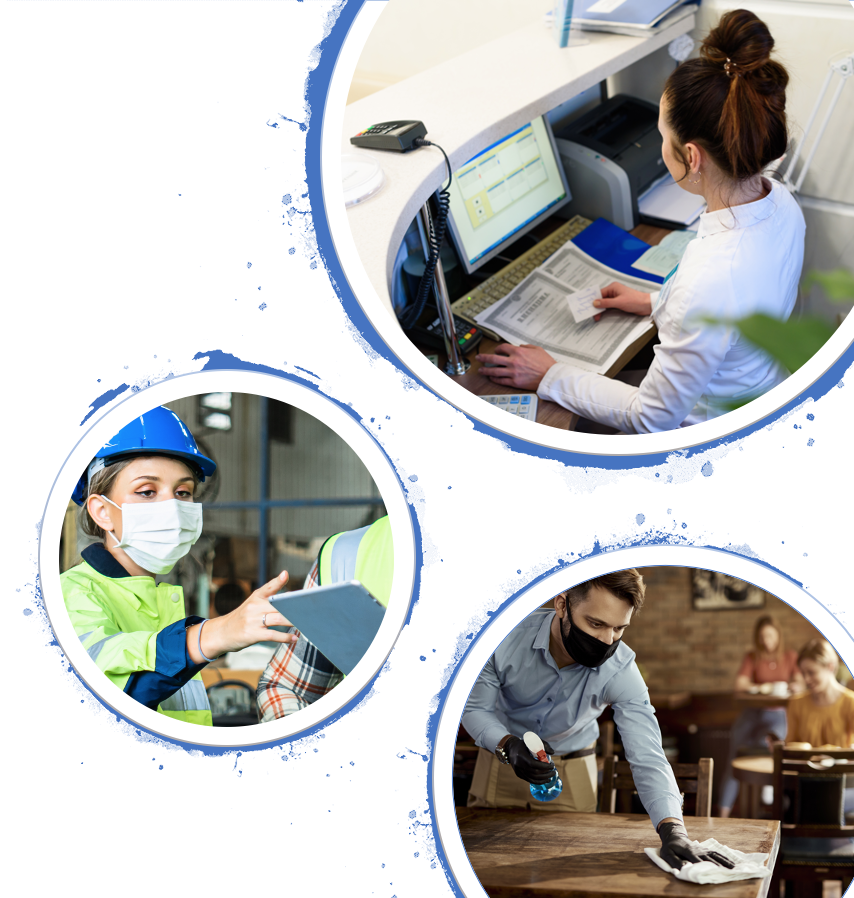 Simple to set up and manage. For a few cents per notification, Check'N frees you from the daunting daily task of screening and tracking employees, visitors, and customers. 
With Check'N, you can configure the time you want messages to be sent, or you can display a QR code at your entrance. Check'N gives you peace of mind by letting you know  that your employees, visitors, and clients are at low- risk before they even arrive. 
Check'N eliminates the use of paper and pen, decreasing the risk of cross-contamination. By eliminating the process of screening at the workplace, you will reduce lineups and save time and money by letting your employees focus on their normal day-to-day tasks
Check'N allows you to add specific instructions as well as the contact number of the person to call in case an employee or visitor fails the screening test. 
With Check'N, employees schedule the next screening while answering the survey each time, so you don't have to juggle a dozen calendars. There is no better way to survey automatically.  
Employers can review the results by creating a report on a specific date range and keep track of the number of employees and visitors who came in during a particular time. Reporting will provide all the information you need in case of an outbreak. 
Check'N provides total security and privacy with uploading and managing COVID–19 vaccination records or other vaccination exemption documents.
Looking for More Information?
Follow Us on Social media